The List
Our 600 bin winelist proudly focuses on France and features some of the greatest producers and finest Domaines and Châteaux. We are privileged to have access to the private collection of our co-owner Silvio Denz, and to feature wines from his estates in Bordeaux – Château Lafaurie-Peyraguey in Sauternes, and Château Faugères in Saint-Emilion – along with wines from his interests in Tuscany and Catalonia. We are also excited to have access to the wines of co-owner Dr. Hansjörg Wyss Halter Ranch winery in California.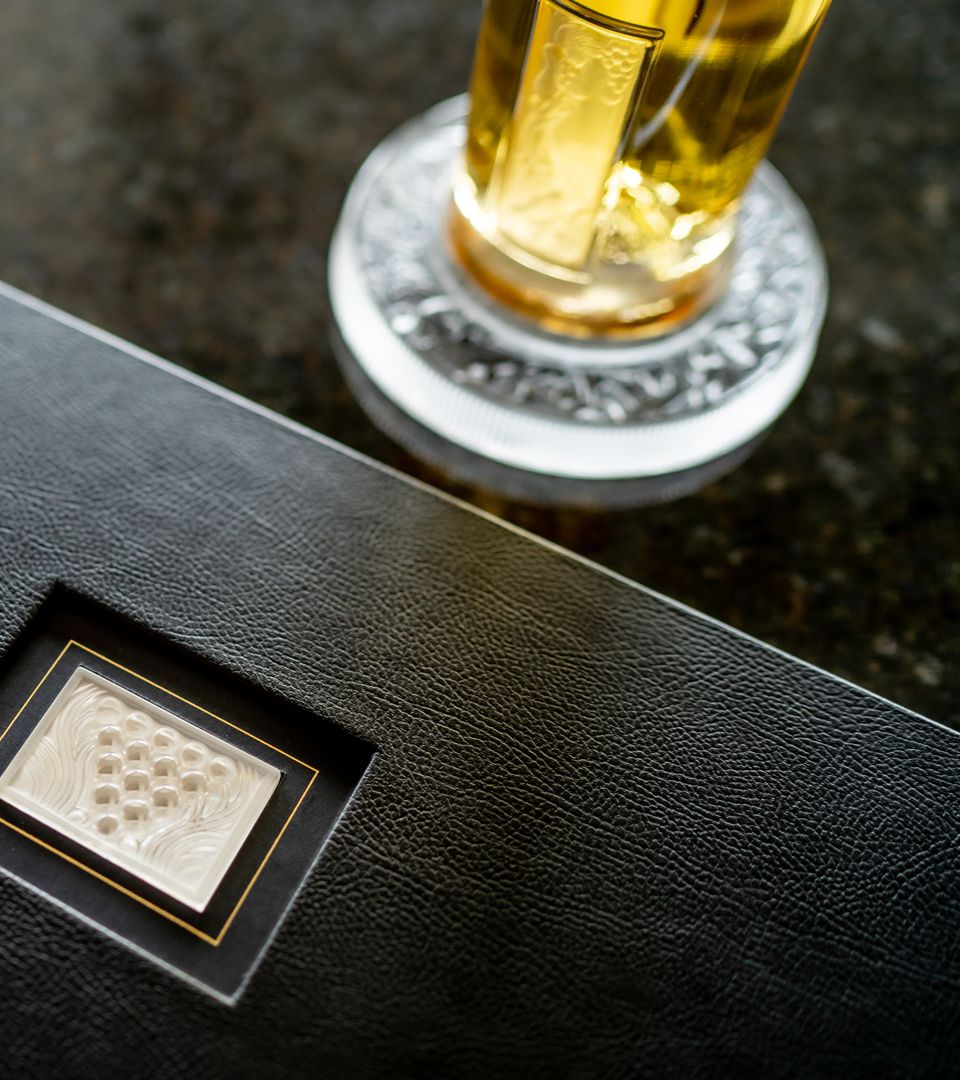 Wine Pairings
In addition to twenty wines by the glass, we offer three dedicated Pairings to complement our seasonal menus, and add to guests' gastronomic exploration:
A dynamic Wine Pairing, where our sommelier team select a flight of wines to perfectly match each dish on your menu, a Prestige Wine Pairing with rare bottles and a Soft Pairing where great thought and care goes into matching each dish with house-made innovative infusions, juices and barley tisanes.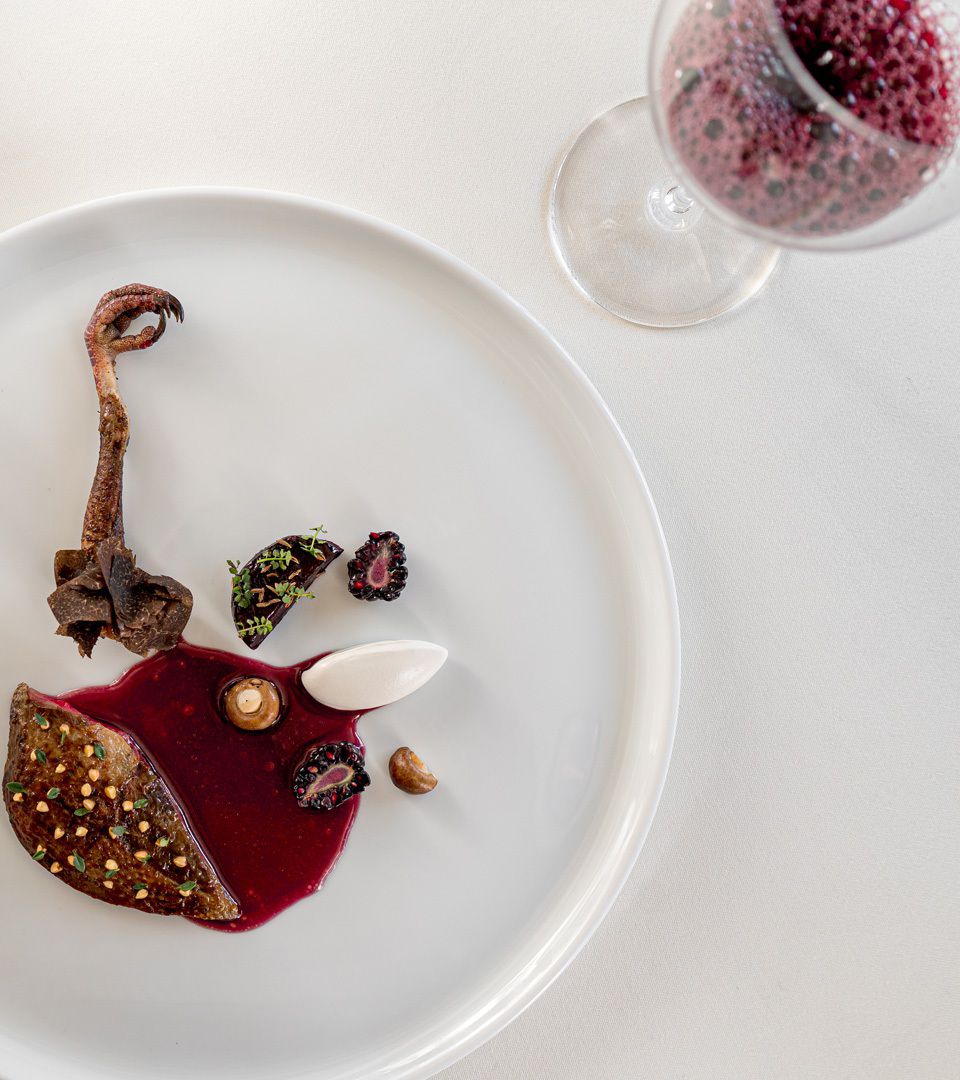 WINE TEAM
With wine being such an important part of our culture, we are proud to have Julien Beltzung as our Executive Sommelier. Alsace-born, Julien's wine career includes time at the legendary Landmark Mandarin Oriental, Hong Kong, and at both of LALIQUE'S French properties: Villa René Lalique and Château Lafaurie-Peyraguey, where - surrounded by 400 year old Sauternes vineyards - he has been immersed in the wines of Bordeaux and the vineyards of The Glenturret co-owner Silvio Denz.